EASY FREE SEWING PATTERNS: 20 Free Holiday Gnome Patterns

Hello there,
Thank you for visiting On the Cutting Floor today. I am happy to present this compilation of Free Holiday Gnome Patterns. Enjoy!
ROUNDUP POST:
EASY FREE SEWING PATTERNS: 20 Free Holiday Gnome Patterns.  Lovely collection of free sewing patterns for beginners to decorate your holiday home
If this is your first time on our blog, remember to check our FREE SEWING PATTERNS page.
On that page you will find our collection of free sewing patterns for women, kids, and men.
You can also visit our SEWING TUTORIALS and our SEWING REVIEWS.
We also have an ETSY STORE, where you will find high quality fabrics and unique and modern sewing patterns for women.
PLEASE, CLICK ON THE IMAGES BELOW TO BE DIRECTED TO THE ORIGINAL POST.
Christmas Gnome:  If you are a Gnome fan, download this easy free sewing pattern here
Mr. & Mrs. Gnomes:  One of a kind cute and easy pattern for a couple gnome.  Download here:
DIY Norwegian Holiday Gnomes:  Ok, these are adorable.  How many Gnomes are you making this holiday 🙂
Candy Cane Gnome: 2 in 1!  Great idea for kids to find the love on homemaking crafts.  You can work on this as a weekend project.
Lavender Gnome:  You will need this, especially if you are a beginner sewing or you do not have enough time to make the most complicated gnomes here.
Christmas Gnome Ornaments:  Ready for Christmas?  If not, start here:  Easy Christmas ornaments to love this season.
Norwegian Nisse:  My very favorite Gnome pattern.  Now, I need to find an old sweater to make it this beautiful 🙂
Minimalist Scandinavian Wreath:  I am always up to minimalist decor at home.  This is a great example of a simple, easy decoration with a ton of style.
Gnome Nuggets: My son loves this!  We will be making a couple at home and a great gift for his teacher.
Peg People Gnomes:  I think this will be great for educators to make in a kindergarten class or first grade, or a great project for a homeschooling family!
Reindeer Gnome:  Decor, decor, decor!  You need to make this fantastic Gnome with a rendeer pattern.
Easy Felt Ornaments:  The ornaments for this Christmas from start to finish!  Download the PDF printable sewing pattern here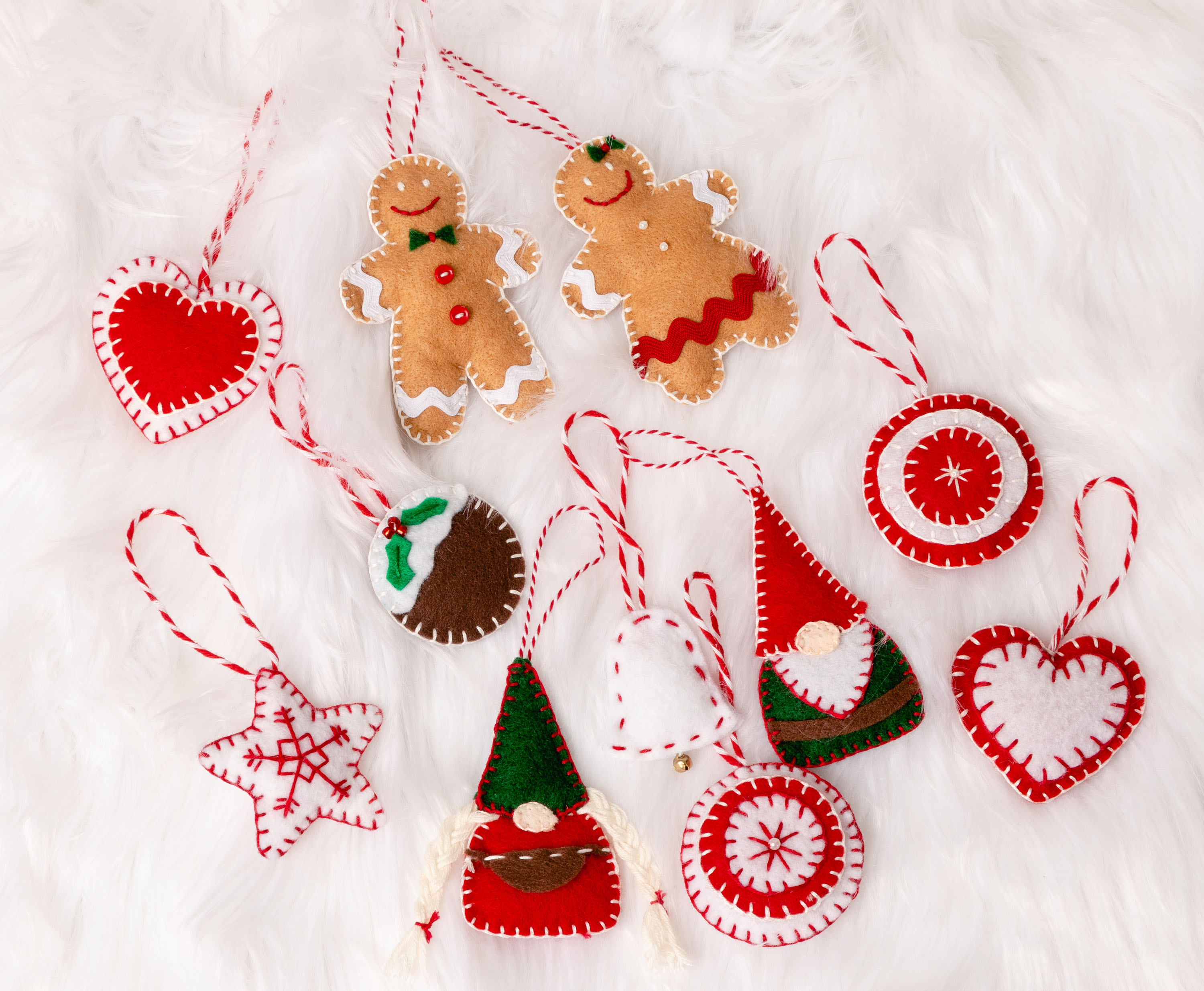 Pom Pom Gnome Ornaments: Cute an easy, download the pattern now
Jack Frost Gnome
Gnome Quilt Pattern:  For the quilt lovers! A must have in your stash today.
Scandinavian Christmas Gnome
Holiday Gnome Mason Jars
Mr. Gnome Quilt Pattern
Felt Gnome Ornament
Gnome Wine Stopper
Happy Sewing!