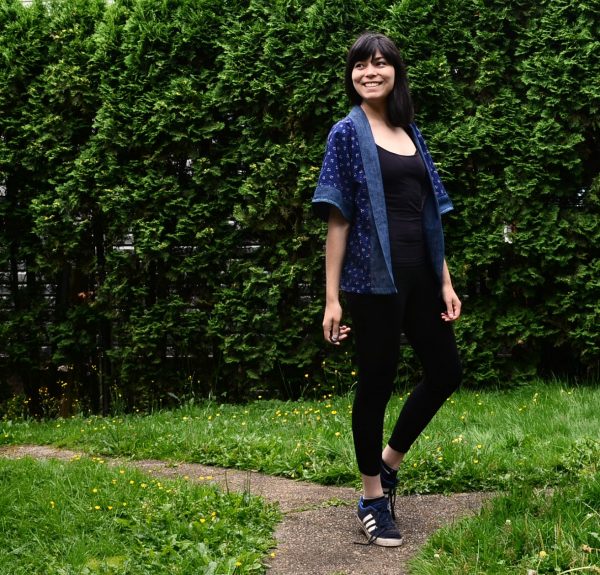 Hello everyone,
Thank you for visiting On the Cutting Floor today! This is another easy to make free pattern for women: Sewing Tutorial : how to make a Kimono Top
Sewing Tutorial : how to make a Kimono Top
Today, I have an easy, summer project to make.  It is a basic Kimono top that can be adapted to different weather seasons by using the right fabric.
For this project, I work with 1/2 yard of cotton lawn and 1/2 yard of a light weight denim piece from my stash.
This is my second project as a Bernina ambassador.
I am very happy with the results.  I wanted to get an easy to wear AND easy to make project for this summer season.  the Kimono top is very adaptable and its loose fit is ideal for hot weather days!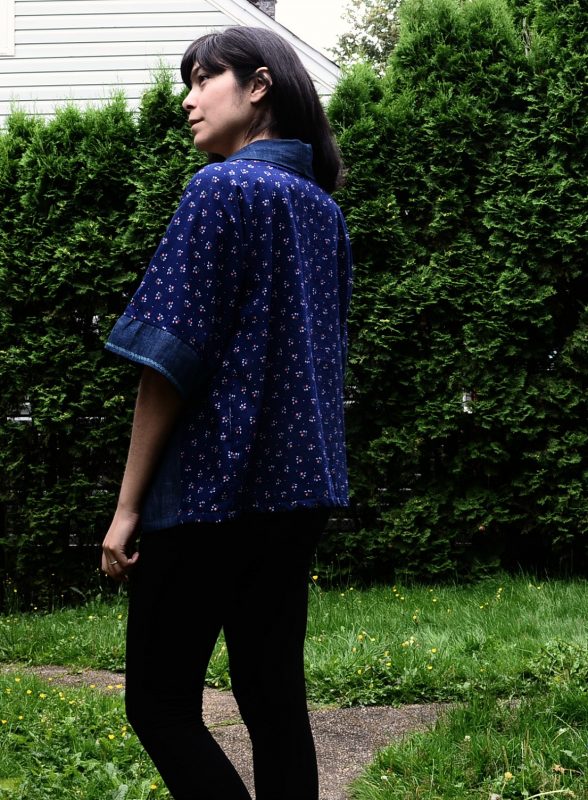 MATERIALS:
Bernina 350 PE
Regular needle
Denim needle
contrasting color thread
Coordinating color thread
1 1/2 yard of cotton lawn
1/2 yard of contrasting fabric for the cuffs and collar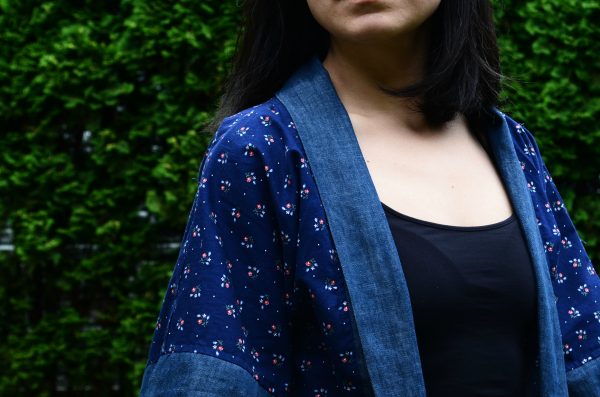 MEASUREMENT CHART: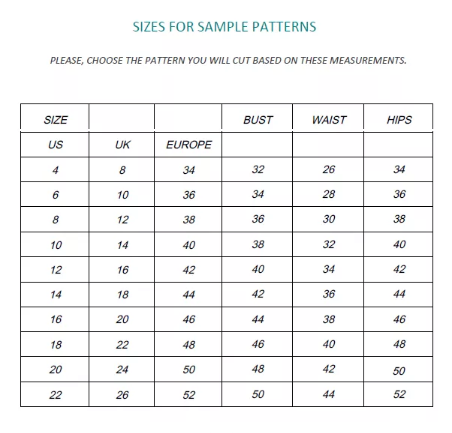 PRINTING INSTRUCTIONS:
Here is an image of the pattern and how it should be assembled.
You will print 24 pages that will overlap 1 inch.  Make sure the blue diamonds on the pages are matching correctly.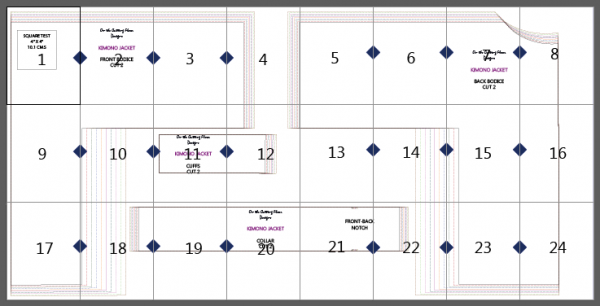 In addition, remember to select "actual size" for the pattern.  If you are in doubt, the pattern comes with a 4" X 4" square test on the first page.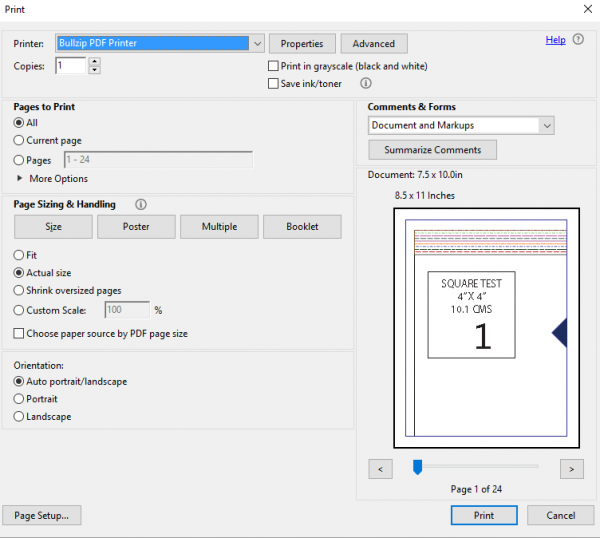 This is how it should look when assembled.