FREE EASY PATTERNS: 10+ Free Women's Workwear Patterns

Hello there,
Thank you for visiting On the Cutting Floor today. I am happy to present this compilation of Free Women's Workwear Patterns. Enjoy!
FREE EASY PATTERNS: 10+ Free Women's Workwear Patterns
If this is your first time on our blog, remember to check our FREE SEWING PATTERNS page.
On that page you will find our collection of free sewing patterns for women, kids, and men.
You can also visit our SEWING TUTORIALS and our SEWING REVIEWS.
We also have an ETSY STORE, where you will find high quality fabrics and unique and modern sewing patterns for women.
PLEASE, CLICK ON THE IMAGES BELOW TO BE DIRECTED TO THE ORIGINAL POST.
ASPEN ENSEMBLE:  I love this garment!  Download the pattern below:

CLOE JUMPSUIT:  If you are like me, I are loving all the jumpsuit patterns out there.  This Cloe Jumpsuit PDF sewing pattern is a basic, easy and classic look for any women.
WRAP TOP:  The versatile, easy and beautiful wrap top pattern is now available for free here
TWIST TOP AND SKIRT:  
A lovely and easy to make style dress. 
KLEINIA BLOUSE:
A unique blouse featuring easy dolman sleeves with a button up back closure.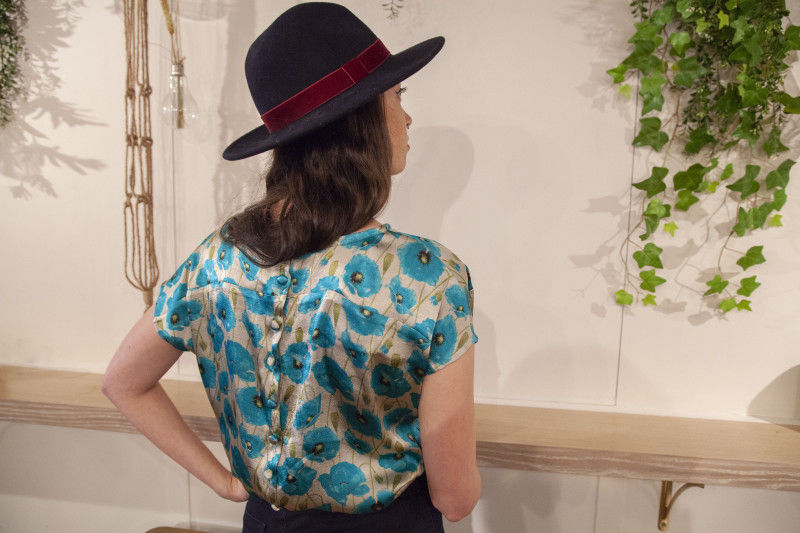 BOW BLOUSE
The cute bow blouse top is a great addition to your wardrobe.  Learn how to make this blouse here:
LOUISE PANTS:
Classic and gorgeous pair of pants for women sizes.  How would you like to have this beautiful set?
ALENA LINEN PANT: 
Another classic pair of pants for women.  Download the printable sewing patter here:
ASH PANTS:
A cargo style pdf sewing pattern for pants.  A super needed set that you will need any day.
GILIA DRESS
A gorgeous color block dress for a work wear garment.
FAUX WRAP DRESS
This pattern is also a basic, staple dress that you can vary to make a workwear, casual or party style.
I hope you enjoyed these patterns.
Happy Sewing!